What does a PKPASS file contain?
PKPASS contains 4 types of files:
Signature

Usually a file without a extension suffix; stores file's digital signature.

Graphics

Graphic files are used to display images for passes stored in the wallet.

Script files

Scripts store access settings for accounts and various pass data.

Environment files

Environment files store compatibility settings for various operating systems and their versions; settings are stored in separate folders.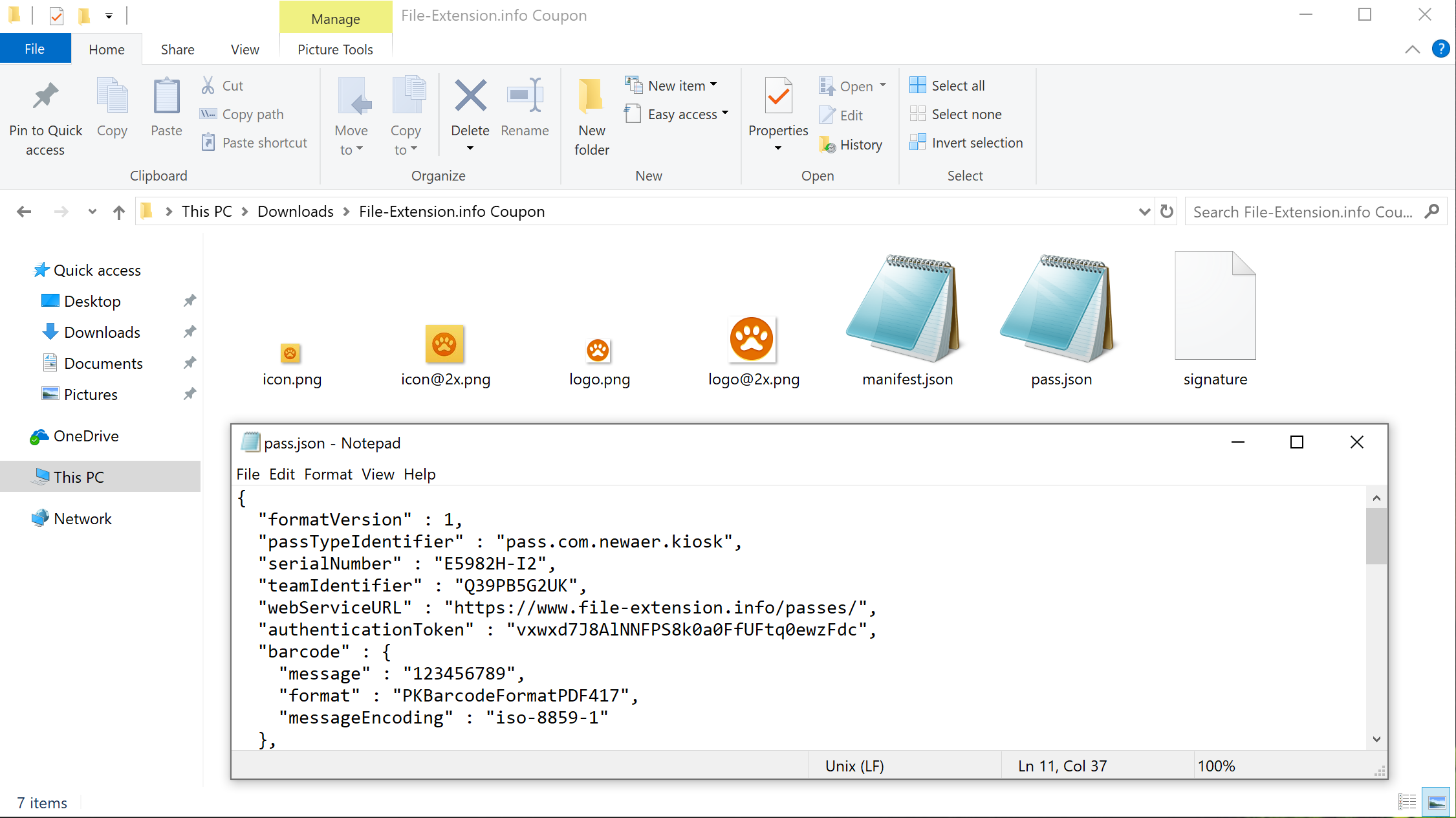 How to open PKPASS file?


Accessing PKPASS file contents is easy. PKPASS files are saved as ZIP archives, which means that they can be opened using any archiving tool that supports this format. It is also possible to change the .PKPASS extension to .ZIP and access file contents through the system shell.