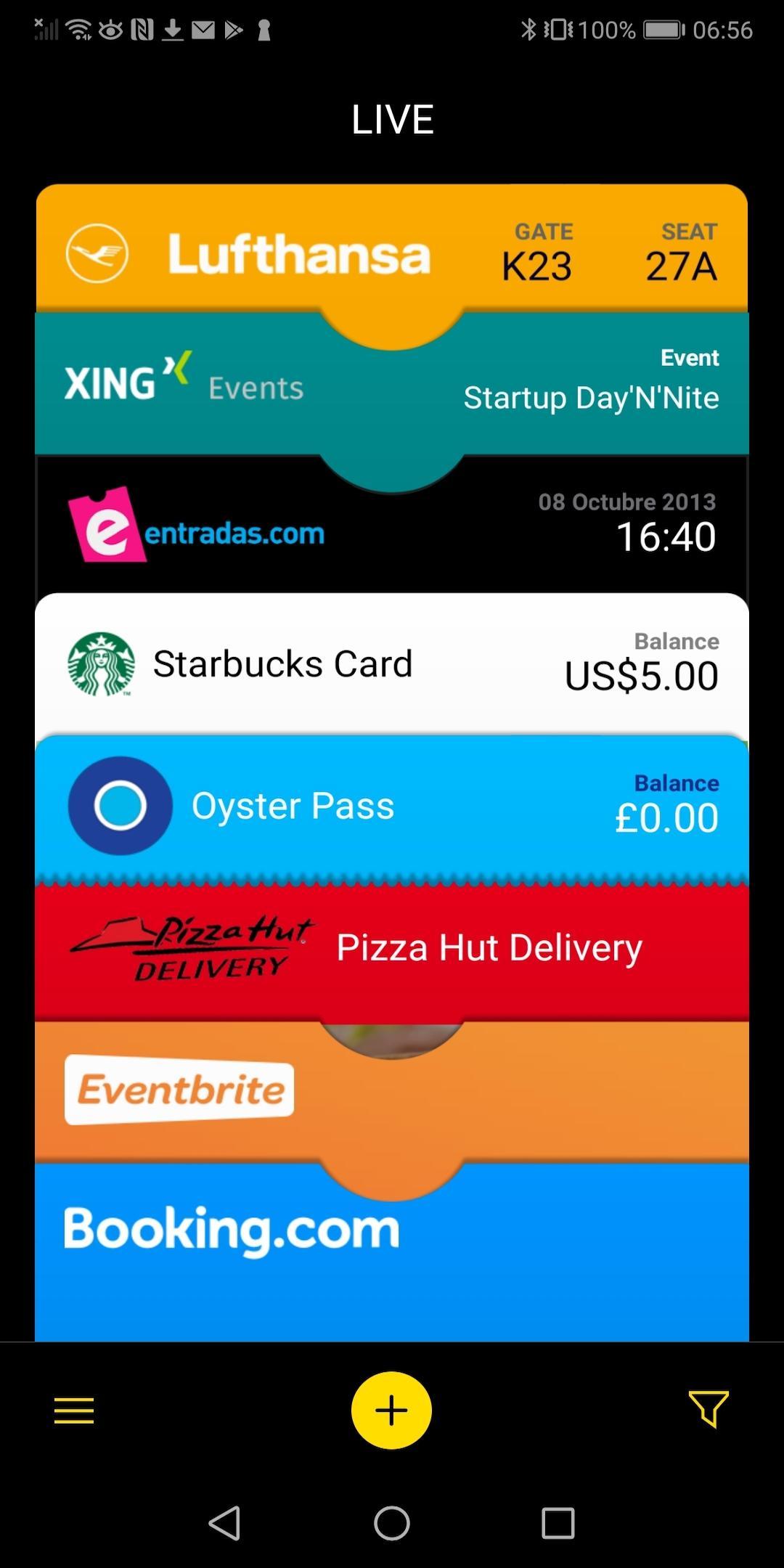 Wallets are designed to store all user pass cards at one place. Mobile devices are the perfect for this role. Wallet apps were first available on Iphone devices, now both Android and Windows (including Windows Phone) mobile devices offers their own wallet apps.
Some applications for managing PKPASS files are:


PassBook (iOS)

Passbook is the default wallet app available for Apple devices. The app is integrated with other Apple apps and automatically add imported PKPASS files to the wallet.

PassWallet (Android)

One of the most popular Android wallet application. The app also supports NFC data transfer.

Windows Wallet (Windows)

This app is focused on payments processing. It supports various passcard formats and allows synchronization of data between mobile and desktop devices.